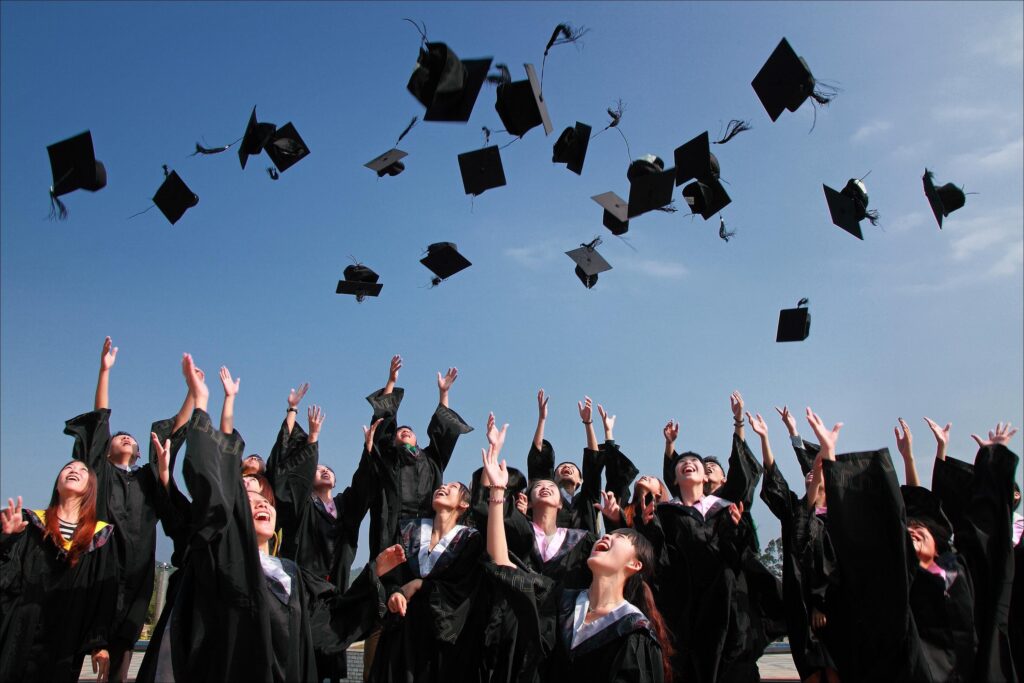 2021 may have been the year of great resignation – but in 2022, jobs are harder to find. The economy may or may not be headed for a recession. Companies have either stopped hiring or reduced new positions.
As a new graduate, you are looking to enter the job market with an entry level position or internship. These placements naturally come with a lot of competition.
To stand out from the rest of the crowd, here are some actions you can take, starting today, as you get on with job hunting.
1. Work on a project or write a blog about your specific industry. Projects could include creating a product idea or a presentation, building a website, creating an online social media presence or creating digital content.
2. Showcase yourself online. Create a personal website with your resume and showcasing your personal achievements and opinions.
3. Join professional and non-professional groups. Membership fee discounts for students or new graduates. Where can you find these groups? There are MANY professional groups for every field. You can start by asking colleagues, mentors and career counsellors for advice on what groups to check. Also, check websites like Meetup and Facebook groups to join group that share common culture or beliefs as you.
4. Jazz up your LinkedIn profile: Update your work history and improve your tag line. Do not use a selfie but instead ask a professional photographer to take one of you.
5. Get references and a background check: Especially if you are applying for a position of trust. 
ONTAB Verify has streamlined the process for background checks by making it fully online. They deliver accurate and safe results from trusted partners using the Canadian Police Information Center (CPIC) database administered by the RCMP. Click here to visit ONTAB Verify website and request a police background check.
6. Sharpen your technical and soft skills: whether it's learning how to code or speaking in public and use this opportunity to get certified.
Here are some websites you can explore: LinkedIn Learning, UDemy, PluralSight and more.  
If you have done some, or most of the items on the list, you're well on your way to stand out from crowd! The most important thing to remember is not to get disheartened, or give up even if the job search is taking longer than expected. It is possible your friends or fellow students found jobs but look at the bigger picture. Your first job will set the path for your career and for many years to come.
Good luck!
Raza Siddiqui
Director of Compliance and Certified Career Strategist